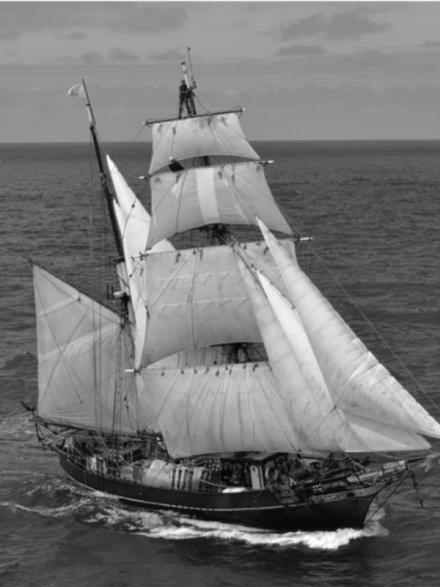 Wind power
Nordlys
This year the fine ship Nordlys is on its way to deliver this year payload of 10.000 bottles of wine to our kay at the bridge.
You can follow its course and read more about possible the worlds oldest cargo ship (1873) still working here.
Tres Hombres
The 32 meter schooner Tres Hombres has been sailing since December of 2009. She will maintain a shipping route for transport of cargo between Europe, the Islands in the Atlantic, the Caribbean and America. In addition to her capacity for 35 tons of cargo she has accommodation for a crew of five professional sailors and 10 trainees. This brigantine is the prototype vessel for breaking open the market for sailing cargo and the best is…YOU can sail along with her!