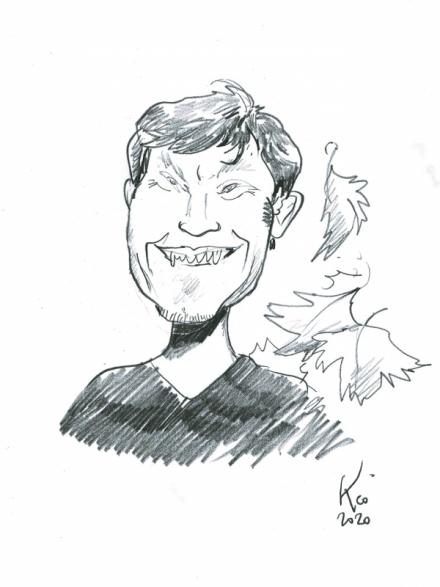 The name Deiss may ring quite a bell for lovers of Alsacian wine, as Mathieu's father, Marcel, has managed to create quite a good reputation for his Domaine in Bergheim.
Today, Mathieu and uncle Jean-Michel are in charge of the vinification at the domaine, but luckily for us, Mathieu partnered up with a certain Emmanuelle in 2013.
See, Emmanuelle is the daughter of one of our most beloved winemakers, Henri Milan. So when she and Mathieu created their own project, Vignoble du Rêveur, just 7 km away from Domaine Marcel Deiss, we were lucky enough to be offered to buy their wines. 
At Marcel Deiss, Mathieu is used to working in what we could call a pragmatic biodynamic way. That is, tremendously respecting the natural environment and a passion for returning to terroir-driven, instead of variety-driven, wines. But of course, at such an iconic and well-established domaine, there are always going to be limits as to what you, as the umpteenth-generation winemaker, have the freedom to experiment with.  
With their own project - which consists of 7ha of vineyards that Mathieu inherited from his maternal grandfather - the couple have a different kind of freedom, and from the get-go, they decided to implement strict biodynamic practices in the vineyards (both certified by Ecocert and Demeter) as well as a very minimalist approach in the winery (which happens to be at Domaine Marcel Deiss). Everything is done manually, the wines see no oenological corrections or additives, they experiment with skin maceration on quite a few of their wines, and the addition of sulphur is kept at a minimum at bottling, with a few of their wines having none added at all. 
Unusual for Alsacian wines, Riesling only plays a smaller role here, with dry and skin-macerated Pinot Gris and Gewurztraminer being the stars of the portfolio. 
Wine producer //
Mathieu Deiss and Emmanuelle Milan