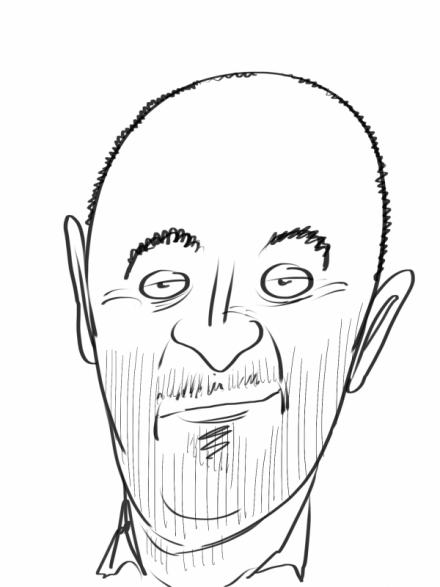 Sylvain produces very easy-drinking wine in the south-west of France. The 2,5 hectares are planted with Merlot and Sauvignon Blanc. Sylvain works organically in the vineyards and without adding or taking anything away from the wine in the winery.
Sylvain is the only person working at the domaine - he does everything from trimming the vines to bottling the wine himself. During harvest Sylvain gets help picking the grapes (18 hl/Ha!) and presses them in an old vertical press. Sylvain insists on not relying on tecnology, as he's convinced that the end result is better if the wine is raised by hand. For the same reason the wines will vary from vintage to vintage. 
In 'Les Grenades', a Merlot based wine, the soils consist of clay, sand and limestone. In combination with a very short maceration period (just 4-7 days) this makes for a juicy, mineral and very drinkable red. Jougla also produces to white wines on Sauvignon Blanc, which both ferment with the skins for about a week.
Á l'Ouest de mon Sud (also red Merlot, but longer maceration) ages further in steel tank, while Claire (Sauvignon Blanc) is put in barrels.