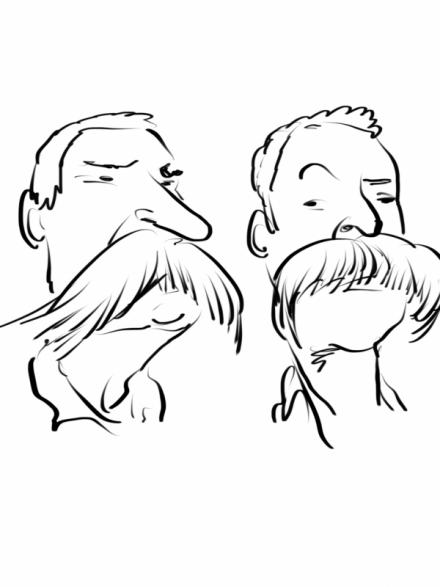 If one speaks of Clos Rougeard, it should be immediately clear that here we have a cult producer. The wines of Clos Rougeard are represented in all the 3 Star restaurants in France and beyond.
In 1969, the 8th generation took control of the domaine, two brothers with large moustaches, Nady and the late Charly Foucalt. The wine is still made in the way of their ancestors: grapes grown free of chemistry and in old cellars, deep in the limestone. They are one of the only wineries in France to release their wines as late as they do after bottling. Our allocation includes: Le Bourg, Les Poyeux, Brézé, and Le Clos.
Le Bourg is their top wine and made only in the best vintages, coming from a parcel with 80-year-old Cabernet Franc vines which give a crazy low but deeply concentrated yield (15 hl/ha). The wine is stored in nearly two and a half years in new barriques (225L).
Les Poyeux is a feminine, intense red cuvée, and refers to an extremely fine, south-facing slope with a deeply interesting calcareous subsoil. At an administrative error in the happy 70's the Poyeux vineyard had been quoted larger than it actually is. Thus, the lower part of it is far less interesting and is being commercialized by the cooperative in Saumur. But the brothers obviously only have vines on the best part. The wine is stored in nearly two years in barriques of one wine.
The wine from the brothers top vineyard "Le Breze" is the most revered example of dry Chenin Blanc anywhere. The wine is fermented and then aged for almost two years in 50% new barriques. The older barriques the brothers have even picked up at a first cru château in Bordeaux. This has been true for generations. The typical output is 4-5 barriques (between 1200 to 1,500 bottles) for a hungry world. An ultimate example of intense rich, deeply perfumed, clean and elegant and always fresh Chenin Blanc.
Today, vinification is overseen by son/nephew Antoine Foucault, who also has his own Domaine du Collier. Antoine has learned his skills from his father and uncle, and he carries on seamlessly on the vineyard and winery.
Clos Rougeard is one of those very few producers that are always sold out. To get your hands on a bottle, you pretty much have to go through years of initiations and occult rituals. Some say it's worth it, though.