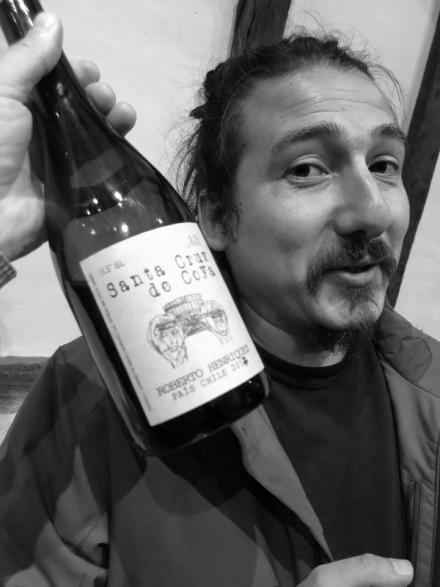 03.14.2020
//
ROBERTO HENRIQUEZ!!!
WE'VE GOT WINE FROM A NEW FANTASTIC WINEMAKER IN CHILE:::
ROBERTO HENRIQUEZ!!!
He's making white, orange and red wines in Valle Bio Bio from Corinto, Semillon, Muscat and Pais.
Come taste'em under the bridge this Saturday from 12-6!
NB!!
WE ARE STAYING CALM AND COLLECTED UNDER THE BRIDGE AND WE LOOK FORWARD TO WELCOMING YOU AS ALWAYS.
PLEASE CONTRIBUTE TO MAKE VISITING US A SAFE AND HAPPY EXPERIENCE IN THESE TIMES, WITH RESPECT TO THE GUIDELINES OF THE DANISH HEALTH AUTHORITIES:
PLEASE KEEP A SAFE DISTANCE TO FELLOW TASTERS, AVOID SKIN CONTACT WITH THE STAFF (HOWEVER DIFFICULT THIS MAY BE! ;)) AND BE PREPARED TO BE OUTDOORS FOR MOST OF THE TASTING, AS WE WILL LIMIT THE NUMBER OF PEOPLE IN THE STOCK AND OFFICE TO 10 AND 5 RESPECTIVELY.
WINE HOARDING HIGHLY ENCOURAGED!
ALL OF TEAM R&R